Getweld Automated Multi-function Longitudinal Seam Welders
are designed for cylinders which have high requirements for internal welding quality.  Such seam welders are used for larger diameter cylinders or storage tank. Three welding options, PAW, TIG or MIG.
PAW has features of less deformation, higher precision. Full-penetration welding by one-time.
MIG welding is with high welding speed, 1000mm per minute. SS 304 below 4mm without opening groove could be full- penetration welded by one time. One side welding with double-side forming.
TIG has highlight advantages, such as smooth welding quality, one-time full-penetration welding for plate below 4mm without groove, easily controlled welding height, accordant width and height, Esp. for pulse TIG welding. Welding seam quality is perfect and more easily polished than that of MIG welding.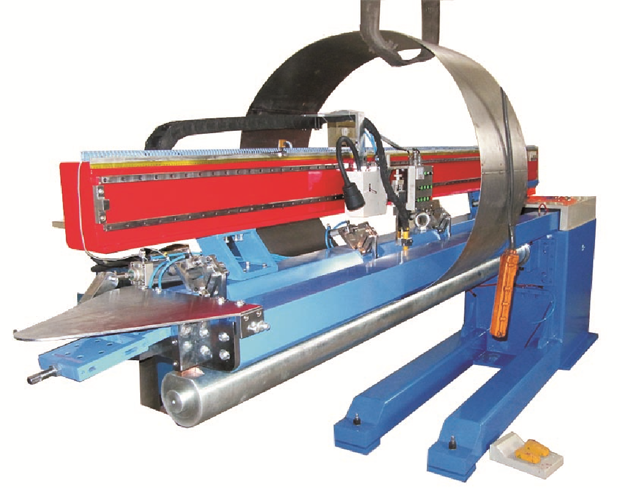 Specifications
Welding material
Getweld Automated Multi-function Longitudinal Seam Welders (PAW, TIG or MIG) are designed for straight line, linear welding applications. One side welding with double sides forming. A wide variety of materials can be welded, including stainless steel, carbon steel, galvanized steel……
Applications
Large capacity storage tank or cylinder which diameter over 1500mm.
Internal side welding

Material
Stainless steel
Carbon steel
Alloy steel

Thickness of material: 1.0-4.0mm