Automated Circumferential Lathe Welders  are designed for small to large-scale circumferential welding applications.  These machines commonly function to weld seams at the outside surface of tanks. Esp. for liquefied petroleum gas (LPG) cylinder, liquefied natural gas (LNG) cylinder, porcelain enamel tank and large scale cryogenic storage tank
MIG welding has highlight advantages, such as high density of current, strong penetrability, smooth welding quality. 5mm SS sheet could be full-penetration welded without groove.
MAG welding  has features as high welding speed, seep weld pool, high deposition efficiency, perfect welding quality, low welding deformation, low cost and easy operation. One time welding with full penetration, single side welding with double side forming.
TIG welding speed is nearly one-time lower than that of MIG. But welding quality is perfect more easily polished than that of MIG welding.
---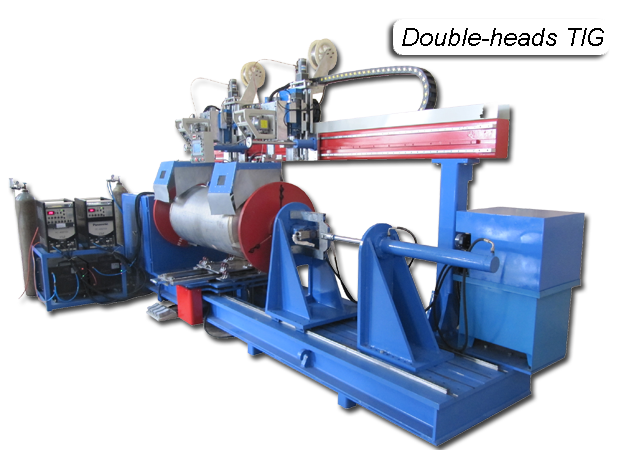 Automated TIG Circumferential Welding Lathe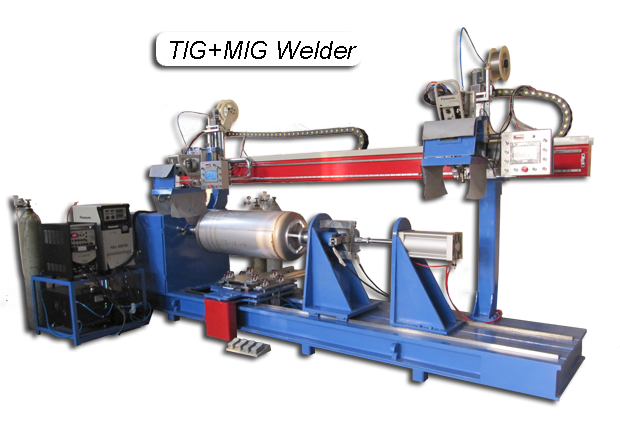 Automated TIG+MIG Circumferential Welding Lathe
---